Show#151- Success Story Interview w/Diana Gladney
Topic: Success Story Interview w/Diana Gladney
I am thrilled to be interviewing my long term mentor coaching client Diana Gladney who is the queen of online video!
I want to highlight her path over the past three years to becoming a full time coach… the ups, downs and realities along the way so you can better understand your journey through hers and realize it is possible!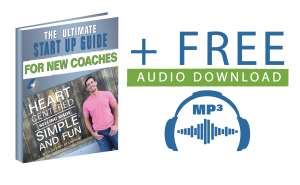 I have a great resource for you:
"The Ultimate Start Up Guide for New Coaches"
It's a FREE Audio download with resource guide for new coaches serious about creating a full time, profitable business.