Show#180- Selling Coaching: What that really means
with Jeffrey St Laurent
Topic: Selling Coaching- What that really means
You may know that the name of my business is "Selling Coaching"… but what does that even really mean?
We all want to sell our coaching services but how exactly is that done… and what does it really mean when we do that?
Understanding this is critical to your success in earning income… and enough consistent income to do this business full-time.
That is why on this Tuesday Live Show I will be breaking this down for you to help you with it!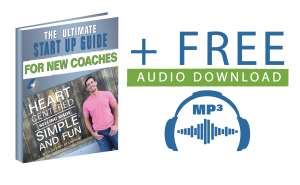 I have a great resource for you:
"The Ultimate Start Up Guide for New Coaches"
It's a FREE Audio download with resource guide for new coaches serious about creating a full time, profitable business.