Show#156- Finding Value in a Market to Get Paid
Topic: Finding Value in a Market to Get Paid
The law of compensation says that we get paid for the value we bring to the marketplace.
So if we are going to get paid in our coaching business we must understand the value we bring to that market because when we do, we can offer something they will willingly and eagerly pay for.
On this Tuesday Live Show I will be diving deeper into this by sharing a story which outlines this perfectly to make it easier for you and help you understand how you can do this for yourself!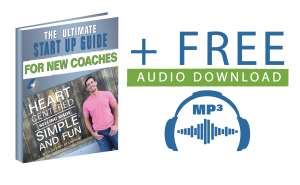 I have a great resource for you:
"The Ultimate Start Up Guide for New Coaches"
It's a FREE Audio download with resource guide for new coaches serious about creating a full time, profitable business.