Show#155- The Raw and Sometimes Ugly Truth of Entrepreneurship
Topic: The Raw and Sometimes Ugly Truth of Entrepreneurship
"You want the truth… you can't handle the truth!"
You probably know that line from the movie "A Few Good Men" where Jack Nicholson reveals the ugly side of the military and the reality of choices they must make on a daily basis to keep us safe.
That raw and sometimes ugly truth is what I want to bring to you on this Tuesday Live Show so you know what you are working with as you embark upon entrepreneurship with your coaching business.
But know that the raw truth doesn't mean it's bad… in fact its amazing and wonderful… there are some important things you must know first to get to the wonderful places!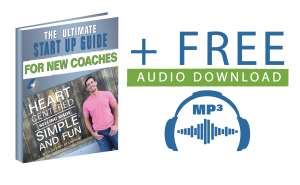 I have a great resource for you:
"The Ultimate Start Up Guide for New Coaches"
It's a FREE Audio download with resource guide for new coaches serious about creating a full time, profitable business.