Show#192- Simple "to do" actions that will get you paid
with Jeffrey St Laurent
Topic: Simple "to do" actions that will get you paid
With all the information that is out there on how to create a full time business and get paid for coaching it can often seem overwhelming and complicated to move in a direction and get clients.
So on this Live Show I want to simplify everything and break it down to some real simple actions that will lead to you getting paid.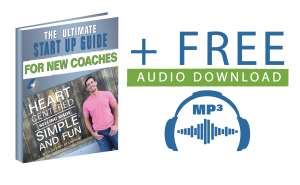 I have a great resource for you:
"The Ultimate Start Up Guide for New Coaches"
It's a FREE Audio download with resource guide for new coaches serious about creating a full time, profitable business.