Show#149- The Hook Within Your Niche
with Jeffrey St Laurent
Topic: The Hook within your Niche
Finding your niche can be challenging. If you have taken the time to figure it out but still cannot decide on what it is… or it's still really vague, there is something else that might help.
I call it the hook within your niche and that hook can be the one thing that sets you apart from everything else.
On this Tuesday Live Show I will talk about what that "hook" is and how to find out what YOUR hook is!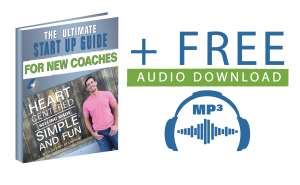 I have a great resource for you:
"The Ultimate Start Up Guide for New Coaches"
It's a FREE Audio download with resource guide for new coaches serious about creating a full time, profitable business.