Show#153- How to become more visible
Topic: How to become more visible
With the launch this week of the Visibility Challenge in my Selling Coaching private FB group, I wanted to spend some time on becoming more visible and the strategy behind it.
I will also finish with some thought around the Visibility Challenge as a viable option for you to begin becoming more visible!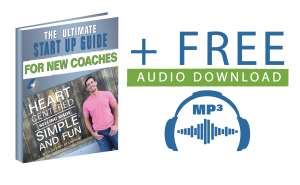 I have a great resource for you:
"The Ultimate Start Up Guide for New Coaches"
It's a FREE Audio download with resource guide for new coaches serious about creating a full time, profitable business.