Show#158- The work we get paid for
Topic: The Work We Get Paid For
As a coach, what do we get paid for?
If you think it is when we coach our clients, that is incorrect!
Technically you are right but on this Tuesday Live Show I will be discussing a different perspective that will clarify the work we get paid for so you can get an idea of where your efforts deserve to be focused and will help you on so many levels!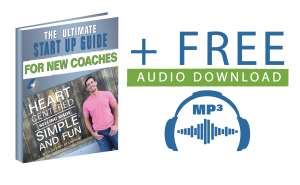 I have a great resource for you:
"The Ultimate Start Up Guide for New Coaches"
It's a FREE Audio download with resource guide for new coaches serious about creating a full time, profitable business.