Show#194- Special Interview: Web Designer- Michael Robinson
Topic: Special Interview: Web Designer- Michael Robinson
On this Tuesday Live Show I am thrilled to be interviewing an incredible web designer Michael Robinson of Level 7 Websites.
I have a few designers I recommend to my clients for different reasons based on their wants and Michael is one of them. If you are in the process of creating, revamping or simply understanding more about your website and how to maximize its impact for your business results then this is a must watch for you!
Check out Michael's website to see how he can help you:  Level7Websites.com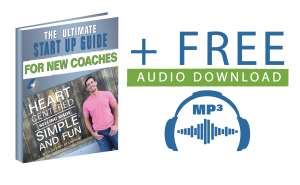 I have a great resource for you:
"The Ultimate Start Up Guide for New Coaches"
It's a FREE Audio download with resource guide for new coaches serious about creating a full time, profitable business.