Show#188- Brakes just slow you down: A lesson in entrepreneurship
with Jeffrey St Laurent
Topic: Brakes just slow you down: A lesson in entrepreneurship
There have been many things I have learned since 2004 doing my coaching business full time.
Many lessons in entrepreneurship have helped me tremendously and on this Live Show I will be sharing one I learned in college in the least likely place from the least likely person.
I hope you can attend so you can learn from this too!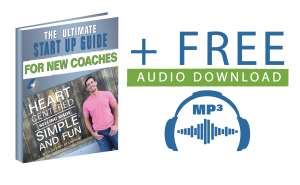 I have a great resource for you:
"The Ultimate Start Up Guide for New Coaches"
It's a FREE Audio download with resource guide for new coaches serious about creating a full time, profitable business.