Show#189- All about refunds
Topic: All about refunds
If you have not been asked for a refund yet… you will be asked at some point.
That is why it is vital we must know what to do in these situations. The thing about it is, having a policy you stand by is vital because there are many circumstances that you will run into and just like any thriving company, if you want yours to thrive, you must know what you do and why you do it.
This Live Show is all about what I have learned over the past 15 years in business and what I recommend so you can thrive long term.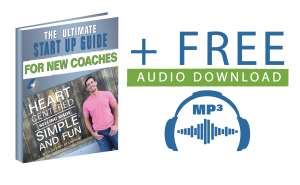 I have a great resource for you:
"The Ultimate Start Up Guide for New Coaches"
It's a FREE Audio download with resource guide for new coaches serious about creating a full time, profitable business.