Show#190- The New Year Mindset needed to Create Real Results
with Jeffrey St Laurent
Topic: The New Year Mindset needed to Create Real Results
It is a new year and while setting new years resolutions, visions, goals and intentions is cute, there are a very small percentage of people that will actually follow through and create real results.
The difference between those who do and those who don't… other than a strong why… is a matter of the way they think. Let's call it mindset.
On this live show I will be outlining the mindset needed to create real results this and every year. These principles are things I have learned along the way that work.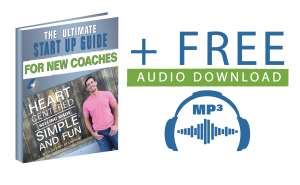 I have a great resource for you:
"The Ultimate Start Up Guide for New Coaches"
It's a FREE Audio download with resource guide for new coaches serious about creating a full time, profitable business.