Call#109- How I Started To Get Paid As A Coach: Special Interview
with Jeffrey St Laurent
Topic: How I Started To Get Paid As A Coach: Special Interview
with AliceAnne Loftus
I am thrilled to be interviewing one of my long term mentor coaching clients, AliceAnne Loftus, on this Live Tuesday Call.
I have been working with her for well over a year.
Her journey to get her coaching business off the ground to the point where she is now getting paid has been quite the trek!
I wanted to interview her so you can benefit from where she as come and take the lessons to help you on your journey to full time!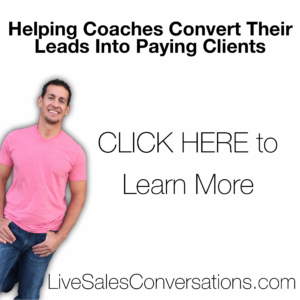 If you are struggling with converting your leads into paying clients, consider joining my ongoing group program where I help/teach you do it… LIVE: