Call#54- How To Follow-Up for a Year to Get a New Client
with Jeffrey St Laurent
Topic: Call#54- How To Follow-Up for a Year to Get a New Client
Points Covered:
This call is taking you through the REAL & UNEDITED email thread of my interaction with someone over the course of ONE YEAR leading up to them hiring me to be their mentor coach.
I will be walking you through it TEACHING YOU how to qualify a potential client. This is not THEORY… it is real and will apply what I teach.
To make it EVEN BETTER, I asked my new client to be on the call with me so not only will you hear my end… but they will comment on what they were thinking along the way.
So you can not only learn our end as a coach… but get inside the mind of your potential client as well!
Share Post


Looking to create great videos to market your coaching business?
Check out the Video Creation University: CLICK HERE OR THE PICTURE BELOW TO LEARN MORE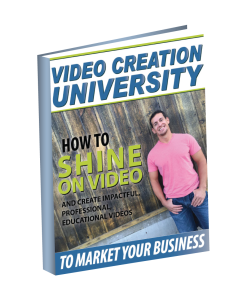 If you are in a place where you want to transition to a full time coach but know you require help, consider joining my ongoing group mentoring program: CLICK HERE OR THE PICTURE BELOW TO LEARN MORE