Call#73- How To Turn A Facebook Ad Lead Into A Paying Client
with Jeffrey St Laurent
Topic: How To Turn A Facebook Ad Lead Into A Paying Client
Get ready for some real life education as I interview one of my newest clients that hired me from my Facebook Ad.
Not only will I describe to you my flow from Facebook Ad to getting leads, but my client and I will be going through the email thread from the point of contact until they hired me.
I will share my thoughts and why I did what I did and they will share what they were thinking on their end.
This call is unscripted and in the moment so you can hear both sides of the continuum from prospect to client!
Share Post


Looking to create great videos to market your coaching business?
Check out the Video Creation University: CLICK HERE OR THE PICTURE BELOW TO LEARN MORE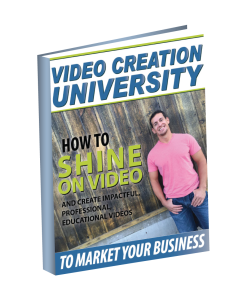 If you are in a place where you want to transition to a full time coach but know you require help, consider joining my ongoing group mentoring program: CLICK HERE OR THE PICTURE BELOW TO LEARN MORE