Show#175- The numbers: Which to ignore and those to pay attention to
Topic: The numbers: Which to ignore and those to pay attention to
When it comes to tracking numbers (results) in your business there are so many we can look at.
Yet there are many numbers that mean nothing and will drive you crazy if you look at them too closely.
There are also ones that will determine whether you stay in business or not and must be tracked.
This live show is all about understanding which deserve your attention and which should be ignored!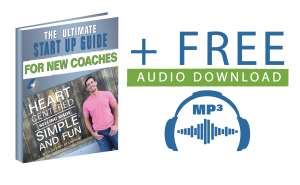 I have a great resource for you:
"The Ultimate Start Up Guide for New Coaches"
It's a FREE Audio download with resource guide for new coaches serious about creating a full time, profitable business.