Show#198- Paying attention to the pace you grow your business
with Jeffrey St Laurent
Topic: Paying attention to the pace you grow your business
When I work with my mentor coaching clients, one of the biggest things I pay attention to even before they hire me is the pace that they are able to work at as they grow their business.
Pacing is one of the most vital aspects to be aware of and on this Tuesday Live Show I am going to outline some of the things you deserve to pay attention to so you can create the most long term success.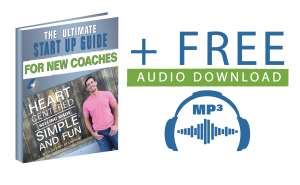 I have a great resource for you:
"The Ultimate Start Up Guide for New Coaches"
It's a FREE Audio download with resource guide for new coaches serious about creating a full time, profitable business.