Show#199- Adapting in the moment
with Jeffrey St Laurent
Topic: Adapting in the moment
Things will change and change unpredictably in your business… like today my planned guest couldn't make it and now I must do the show solo.
There are many situations like this where we must adapt and today I am going to talk about the importance of this and how to prepare for it!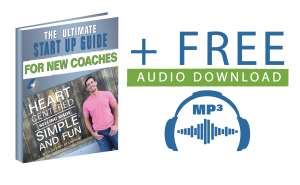 I have a great resource for you:
"The Ultimate Start Up Guide for New Coaches"
It's a FREE Audio download with resource guide for new coaches serious about creating a full time, profitable business.