Show#200!! The Long Term Business Mindset
with Jeffrey St Laurent
Topic: Show#200!! The Long Term Business Mindset
Wow- Show #200! I am thrilled to be celebrating the 200th show by talking about the long term business mindset on what it takes to get here. So much of what the "experts" market to us coaches is the short term fix.
Everything is about immediate income and gains. Yet if you want to be in business long term, which I know you all do, then you require a long term mindset. On this Tuesday Live show I am going to outline how to begin!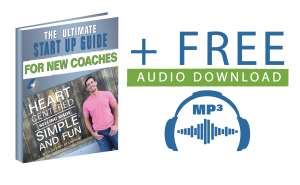 I have a great resource for you:
"The Ultimate Start Up Guide for New Coaches"
It's a FREE Audio download with resource guide for new coaches serious about creating a full time, profitable business.