Show#162- The No-Script Presentation
Topic: The No-Script Presentation
When I work with my mentor coaching clients one the structural elements of marketing that we set up is a weekly event… just like my Live Tuesday Shows!
As you could imagine, when most begin there is a tendency to want to script it all out, which is daunting and time sucking to do one… never mind every week.
So I urge them to do a no script presentation and on this Live Show I will be talking more about the value of this and why you deserve to bring it into your business be it a virtual or face to face presentation.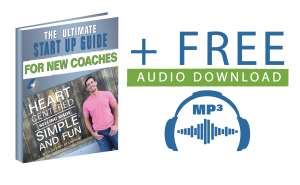 I have a great resource for you:
"The Ultimate Start Up Guide for New Coaches"
It's a FREE Audio download with resource guide for new coaches serious about creating a full time, profitable business.