Show#165- Setting up a speaking engagement
with Jeffrey St Laurent
Topic: Setting up a Speaking Engagement
One of the best ways I found new clients and one of the ways I recommend my mentor coaching clients to do so is by setting up a speaking engagement.
There are some simple tips that I have learned over the past 20+ years of doing live events that I want to share on this Live Show to make yours more successful and profitable!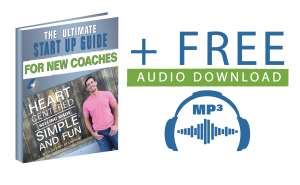 I have a great resource for you:
"The Ultimate Start Up Guide for New Coaches"
It's a FREE Audio download with resource guide for new coaches serious about creating a full time, profitable business.