Show#170- Behind the scenes of your email list
with Jeffrey St Laurent
Topic: Behind the scenes of your email list
When it comes to your consistency around communicating with your audience via email and being top of mind, it can be hard when it feels like no one is reading, listening or watching what you are putting out there.
However, what you can't see now matters the most later. Meaning when you are just starting you will not have realized the long term results of your immediate actions.
So to help with your consistency, on this Tuesday Live Show I will be sharing specific examples of results I have seen doing the actions that you want to quit, having being in the game and consistent for over 15 years.
This way you will understand why it is so important to be taking the vital actions that I will outline on this show that are so important!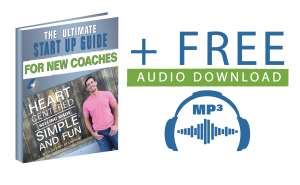 I have a great resource for you:
"The Ultimate Start Up Guide for New Coaches"
It's a FREE Audio download with resource guide for new coaches serious about creating a full time, profitable business.