Show#171- How to NOT use Social Media to market your business
With Jeffrey St Laurent
Topic: How to NOT use Social Media to market your business
With the explosion of social media over the last decade it seems that it is a must-use marketing vehicle for our coaching business.
I speak with many coaches who feel like they have to use it and get overwhelmed.
On this Tuesday Live Show I will be sharing why you don't have to use it at all and how you can create success without it.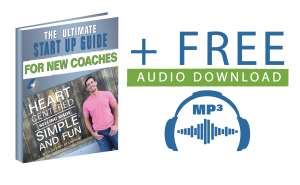 I have a great resource for you:
"The Ultimate Start Up Guide for New Coaches"
It's a FREE Audio download with resource guide for new coaches serious about creating a full time, profitable business.